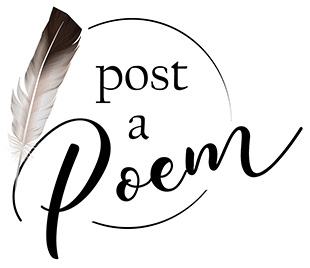 A one-of-a-kind subscription service
For the price of a couple of books, you will get an entire year's worth of excellent poetry delivered right to your door.
For each month of 2020, subscribers will receive in the mail a poem by one of the poets featured in
Why We Write
, presented in a beautiful and creative way by the Orange Lamphouse's very own in-house graphic designer Silmara Emde. 
By the end of the year, you will have a truly one-of-a-kind epistolary collection of some of the best in contemporary Canadian poetry.
Subscriptions are closed at the moment. Please send us a message at curtisemde (at) gmail.com if you'd like to be notified about upcoming subscriptions.
________________________________
can fly for you like birds
that talks of the end of cages.
-from 

The Bird

 by Patrick Lane 
________________________________
_________________________________________________________________
_________________________________________________________________